Protein is one of the most important nutrients for the growth and development of the human body. Bodily functions, like repairing muscles or restoring cells, are powered by proteins. The energy we need to be awake and alert also comes from protein that is generated through our metabolic process.
It's a common misconception that you have to be a meat-eater in order to get enough protein in your diet. However, for those who are lactose-intolerant, vegetarian or want to add some more vegetables into their diet it's important to become educated on just what vegetables can offer you in terms of protein and take enough protein rich vegetables fulfilling the body's requirements.
List of Protein Rich Vegetables
1. Peas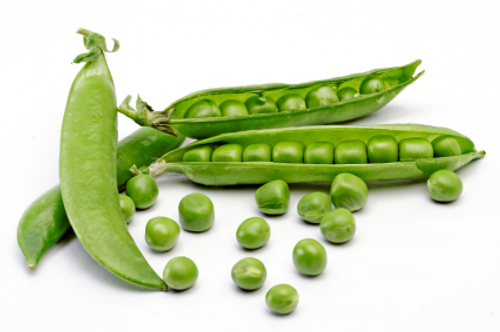 Peas provide about 8 grams of protein per serving, which is quite a bit for their small size. The most common peas are green peas, but split peas actually carry even more protein per serving and are just as easily prepared as green peas. Chickpeas also provide 8 grams of protein per serving. They are great when made into hummus. You can also add any of these beans to soups or salads for a little extra protein boost, and they make a great side dish.
2. Beans and Lentils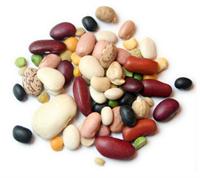 Technically beans and lentils are not vegetables - they are legumes. They are often the top choice for vegetarian dishes due to their high protein content. Some beans contain as much as 12g of protein per 100g of beans, making them the superheroes of protein-rich foods.
3. Corns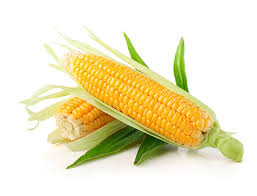 Corn provides 5 grams of protein per cup. Corn is easy to prepare, and has the added bonus of high amounts of fiber. You can eat boil it in water, bake it, or add to your favorite salad.
4. Broccoli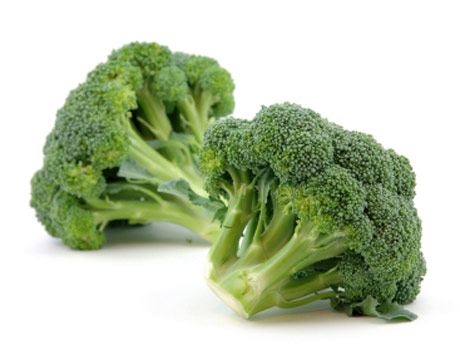 Broccoli on its own provides 3 grams of protein per cup. Mix your broccoli with rice or beans or both, and you will create a high protein meal. Adding broccoli to any dish to provide not only protein but many of the essential micronutrients (vitamins and minerals) your body needs to function properly.
5. Artichokes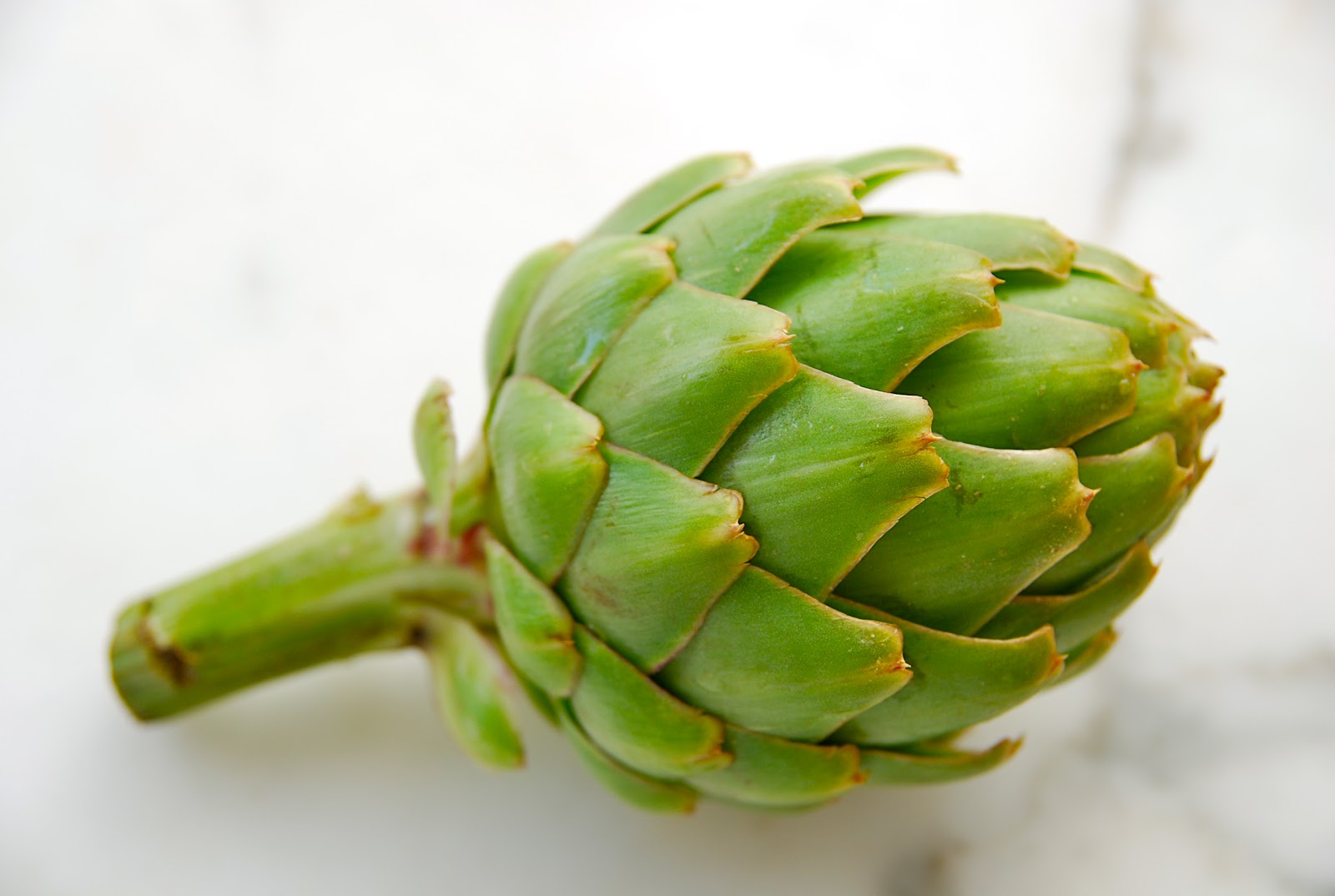 Artichokes take a bit of time to cook and prepare, but they have great flavor and make perfect snacks, dips or side dishes. A single medium artichoke has about 4 grams of protein in it, so the wait time for cooking is well worth it. Artichokes are best with warm lemon or garlic butter for dipping.
6. Potatoes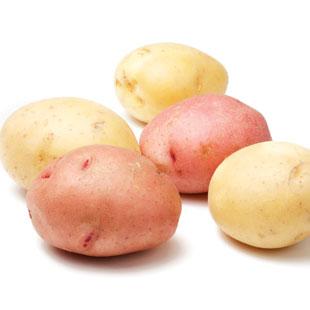 With around 5 grams of protein per medium sized serving, potatoes is a great way to add some extra protein power. Be a little cautious with white potatoes, though. even though their protein level is high, they are also high-glycemic foods that can cause your blood sugar to spike. For best results, eat smaller quantities of potatoes or be sure to add other protein-rich foods to the meal to slow the absorption of sugar.
7. Asparagus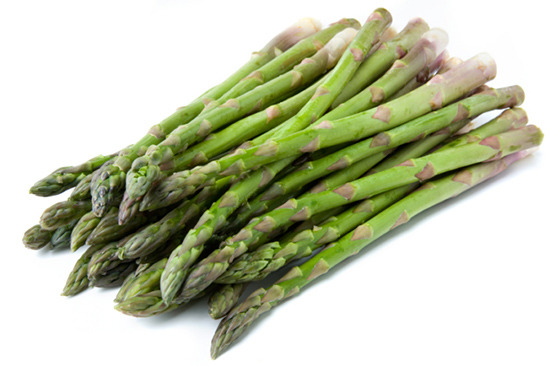 This fun spear-shaped green vegetable gives you 3g of protein per serving. Asparagus is best served lightly steamed (just before it goes limp) as a colorful addition to any dish.
8. Cauliflower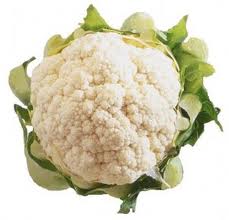 Add cauliflower to soups and curries, or steam it as a side dish. It packs 3g of protein per serving and a whole lot of other nutrients as well. You can also eat cauliflower raw in salads or on their own.
9. Watercress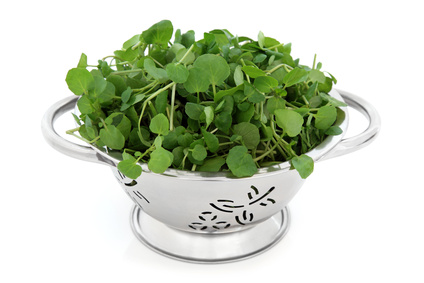 3g of protein per serving makes watercress an excellent source for protein. For an amazing, protein and nutrient-rich dish, make an avocado and watercress salad with red onions and ginger.
10. Spirulina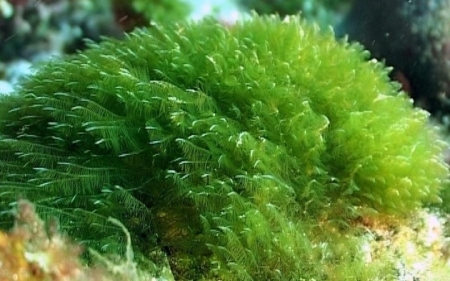 Not well-known, spirulina is actually a type of fast-growing green algae that contains 65% protein. Spirulina is said to have even more protein in it than soy beans, so while it may be hard to wrap your head around eating algae remember it packs a serious protein punch. You can purchase spirulina in powder form from many health food stores and use it as a protein drink in the morning (which helps prevent the mid-morning energy lull).
The following is a table of common protein rich vegetables, which are shown with their serving sizes and corresponding protein content.
| Vegetable | Serving | Proteins (g) |
| --- | --- | --- |
| Alfalfa Seeds | 1 cup | 1.32 |
| Artichokes | 1 medium size | 4.18 |
| Asparagus | 1 cup | 5.31 |
| Beans | 1 cup | 12.17 |
| Beet Greens | 1 cup | 3.7 |
| Beets | 1 cup | 2.86 |
| Broccoli | 1 cup | 2.62 |
| Cabbage | 1 cup | 1.01 |
| Carrots | 1 cup | 1.13 |
| Cauliflower | 1 cup | 1.98 |
| Celery | 1 cup | 1.25 |
| Corn | 1 cup | 4.51 |
| Cowpeas | 1 cup | 5.23 |
| Dandelion Greens | 1 cup | 2.1 |
| Kidney Beans | 1 cup | 15.35 |
| Lentils | 1 cup | 17.86 |
| Lima Beans | 1 cup | 14.66 |
| Mung Beans | 1 cup | 3.16 |
| Mushrooms | 1 cup | 3.39 |
| Mustard Greens | 1 cup | 3.16 |
| Navy Beans | 1 cup | 15.83 |
| Okra | 1 cup | 3.83 |
| Onions | 1 whole | 1.28 |
| Parsnips | 1 cup | 2.06 |
| Peas | 1 cup | 16.35 |
| Peppers | 1 cup | 1.33 |
| Pinto Beans | 1 cup | 14.04 |
| Potatoes | 1 potato | 5.05 |
| Soybeans | 1 cup | 22.23 |
| Spinach | 1 cup | 0.86 |
| Squash, Summer | 1 cup | 1.33 |
| Squash, Winter | 1 cup | 1.82 |
| Sweet Potatoes | 1 cup | 2.51 |
| Tomatoes | 1 tomato | 1.05 |
| Watermelon | 1 wedge | 1.77 |
| White Beans | 1 cup | 19.02 |