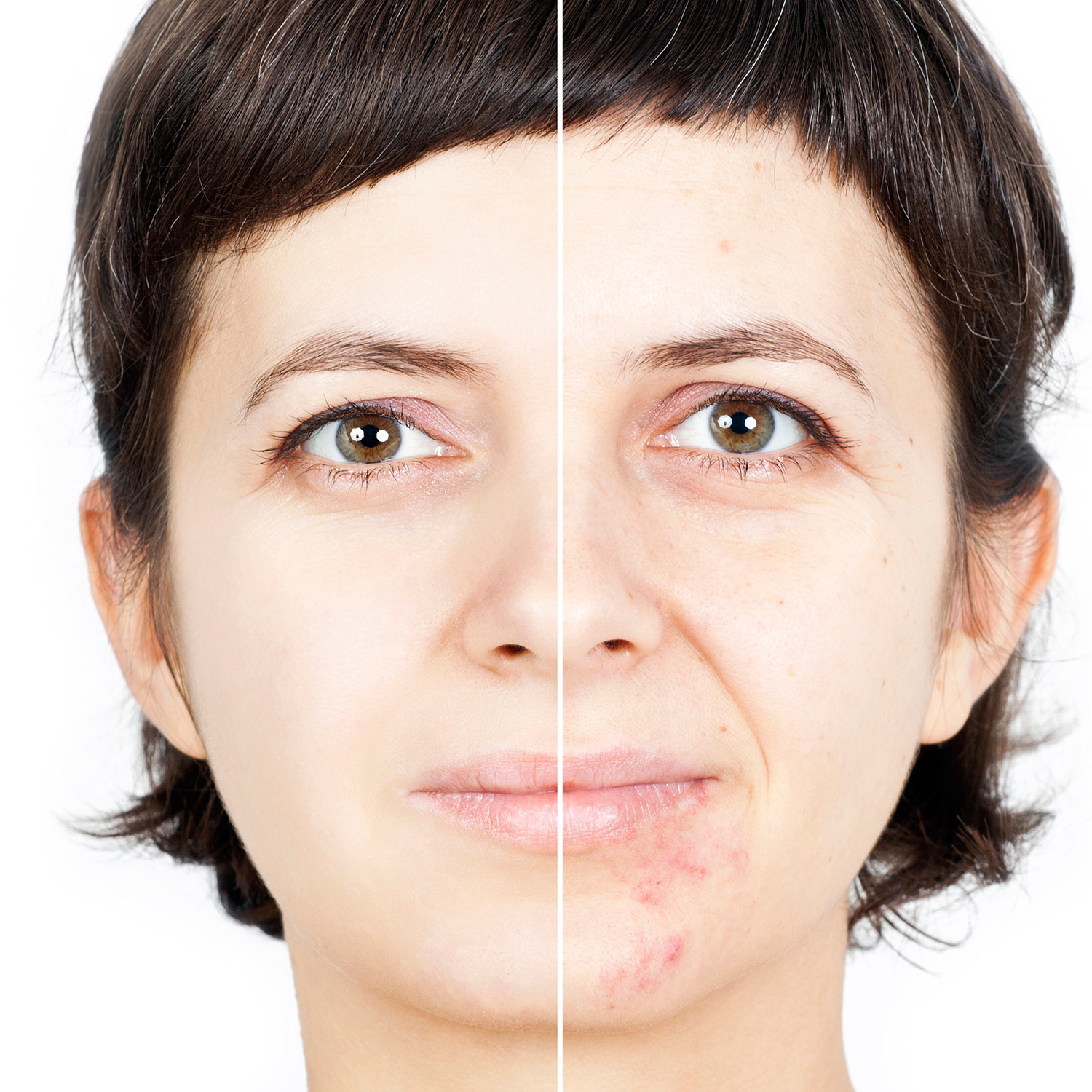 For most people, acne is an annoyance that does not leave lasting scars. However, when acne becomes infected or when it lasts for long periods, acne scars can develop. These scars may be worse for those with an inherited tendency to scar heavily. For anyone with acne scars, there are several commercial and home remedies to lessen or get rid of acne scars.
Home Remedies to Get Rid of Acne Scars
There are several home remedies you can try to get rid of acne scars with minimal expense.
1. Daily routine
Whether you use a home remedy or commercial product, every cure for acne and acne scars should begin with a good skin care regimen.
Cleanse your face at least twice a day with a facewash that is suited to your skin type.
Be sure to remove any makeup before going to bed at night.
Use a skin toner if your skin type allows that without becoming dry.
Drink plenty of water each day to keep your skin hydrated.
Eat a healthy, well-rounded diet with lots of fruits and vegetables.
2. Fenugreek extract
Pick up some fenugreek seeds at your health food store and boil them in a small amount of water to extract the oils. Allow the mixture to cool and apply to your acne scars. Let it stay on the scars over night and wash it off in the morning.
3. Lemon juice
Being a natural skin lightener, lemon juice should be applied only to the acne scars and should not be used by dark-skinned individuals. Leave the lemon juice on the scar for 15-20 minutes then was off with warm water.
4. Aloe vera
Aloe vera gel is well known as a treatment for skin burns and other wounds. Less well known is the ability to get rid of acne scars and help cure acne. Apply the aloe vera gel every two or three days and leave on overnight. Wash it off in the morning with gentle soap and warm water.
5. Neem leaves
A natural antibacterial, neem leaves can be used to treat acne and get rid of acne scars. Grind up the dried neem leaves and mix the powder with a small amount of water. Apply the paste as a facial mask and allow it to dry. Wash off with warm water and soap.
6. Apple cider vinegar
Another home remedy for both acne and acne scars is apple cider vinegar. Mix 2 tablespoons of apple cider vinegar with 4 tablespoons of water. Apply it to your skin concentrating on the acne scars. Let the solution dry on the scars and then wash off with warm water and soap.
7. Olive oil
In addition to being a good skin moisturizer, olive oil can also help make acne scars much less obvious. Apply the olive oil every day for best effects.
8. Cucumber
Many commercially available products use cucumber as one of the active ingredients. Use grated raw cucumber as a facial mask two or three times each week to keep your skin soft and your acne scars minimal.
9. Grated raw potato
A little known cure for any kind of scar is to use a facial mask made out of grated raw potato two or three times a week. Grate a white potato, apply to the acne scars, and allow it to dry. Wash off with a gentle soap and warm water.
10. Sandalwood water
Apply sandalwood water to acne scars each night before you go to bed. Sandalwood will sooth your skin and will lessen the appearance of acne scars. Wash it off in the morning with a gentle soap and warm water.
Watch video for acne scar remedies:
Commercial Products to Get Rid of Acne Scars
1. Reducing redness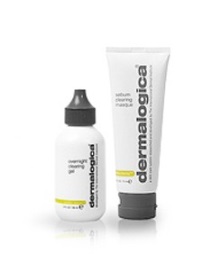 Redness and skin irritation caused by acne can be relieved by anti-inflammatory ingredients such as green teas, oats, yeast and licorice. A good commercial product to try for these symptoms is Dermalogica Overnight Cleaning Gel ($45).
2. Washing away the acne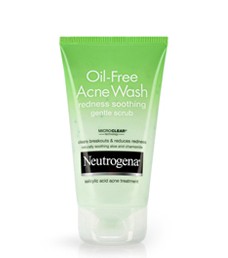 Getting rid of acne scars is much easier if you attack the problem early in the process. A good exfoliant will help clean your pores of oil, dead skin, and bacteria that can lead to acne and scars. A commercial product with salicylate or lactic acid is perfect for this use. Neutrogena Oil-Free Acne Wash Redness Soothing Gentle Scrub ($7.99) is a very cost-effective exfoliant that you can try.
3. Getting rid of old scars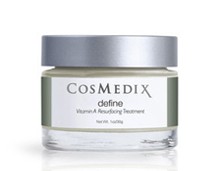 Ridding your skin of old acne scars can be problematic. Again, a good exfoliant with skin resurfacing ingredients can help lighten the color of old brown acne scars. Look for products that contain lactic or salicylic acid and Vitamin A. A good product to try for this is CosMedix Define Vitamin A Resurfacing Treatment ($74).
4. Around the clock care for acne skin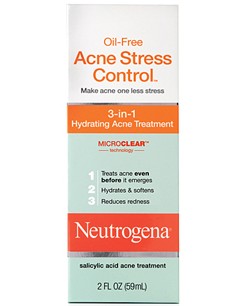 Another Neutrogena product that is a great all-around product for acne control and scar lightening is Neutrogena Oil-Free Acne Stress Control 3-in-1 Hydrating Acne Treatment ($6.99). The antibacterial ingredients in this product help to prevent acne while the natural cucumber and green teas in the product work to soften your skin and make it suppler.
Professional Treatments to Get Rid of Acne Scars
Trying home remedies can be very helpful and cost friendly. If acne scarring is too severe and natural treatments are ineffective, the following medical treatments are available:
1. Dermabrasion
A dermatologist sands away the skin cells with an abrasive device in an outpatient surgery setting. This exposes new skin that is allowed to regenerate and heal after the procedure. Skin appears much smoother after this procedure. Deeper scarring may not completely disappear, but will appear lighter in color.
2. Chemical peels or chemabrasion
Chemicals like glycolic acid are used to peel away the top surface of the skin. The dermatologist will apply the peel and allow it to remain on the face for a certain amount of time and then remove it. The patient may also be given special face wash to use at home between visits. This procedure removes old skin cells and allows healthy new skin cells to grow. It may cause redness to the skin during treatment and for a few days after treatments.
3. Laser treatments
The dermatologist uses a laser light to remove the top layer of skin, allowing new skin cells to grow. The doctor can adjust the laser light depending on the severity of scarring. In most of these treatments, the doctor will attempt to use the lowest setting possible to prevent more damage to the skin.
4. Other energy based treatments
Radio waves or pulsed light can encourage new skin cells to grow, but these do not remove any skin layers with treatment. These types of treatment actually lighten scarring with each treatment, so it could take several to see the effects.
5. Surgery
A punch procedure can surgically remove scarring and then the surgeon can repair the damaged area with a skin graft. This procedure may require time for recovery.
6. Tissue fillers
Fat or collagen can be injected under the surface of the skin to "fill-in" areas of acne scarring. This may require repeated injections over time.