Food does not have to be bland, boring and flavorless to be good for your heart. There are actually many heart healthy recipes out there that taste great. More importantly, these heart healthy recipes can be made with affordable ingredients that you can find at your local supermarket. You can improve your diet and protect your heart without breaking your budget or driving the family away from the dinner table.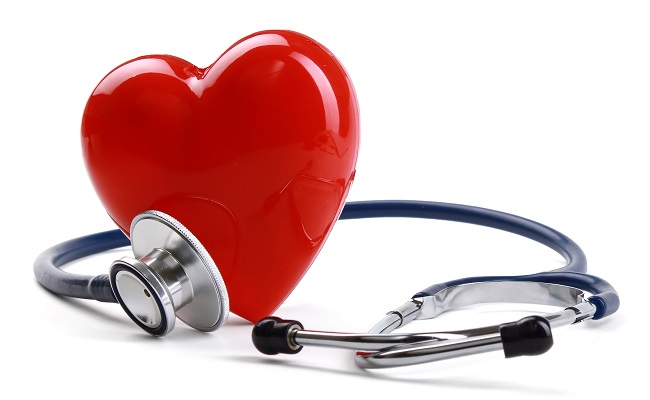 How to Get a Heart Healthy Diet
Eating a heart healthy diet is easy. According to American Heart Association (AHA), there are 2 basic strategies for your heart healthy recipes.
1. Eat the Right Foods
The AHA recommends that you get as much of your nutrition as possible from fruits, vegetables, whole grains, low-fat dairy products, poultry, fish and nuts.
It also recommends that you limit your sugar consumption as much as possible by reading labels to avoid foods with high-sugar content, especially some "low-fat" foods.
Definitely avoid foods that contain high fructose corn syrup which is liquid sugar.
You should also limit your consumption of red meat, such as beef, pork and lamb, which is high in cholesterol and fat. A good rule of thumb is to only eat 1 or 2 servings of red meat a week.
2. Follow the Daily Guidelines for Meals
Try to eat fish at least twice a week. Certain kinds of fish, such as salmon, trout, sardines and herring, contain high levels of Omega-3 fatty acid, which can lower your risk of death from heart diseases.
Try to use fat-free or low-fat dairy products, but read the label because some of these contain sugar.
Eliminate foods that contain partially hydrogenated vegetable oils or trans-fat from your diet. So try to avoid fried foods (such as French fries, doughnuts and fries chicken), baked foods (such as cakes, cookies and crackers), creams and margarine.
Try to cut saturated fat consumption back to 5% or 6% of your total calorie consumption.
Stop drinking soda pop and other beverages that contain sugar.
Stop adding salt to your foods and try to buy food with little or no salt. Salt can raise blood pressure, so the less of it, the better.
Heart Healthy Recipes
1. Apple and Corn Muffins
Yields: 12
| | | | |
| --- | --- | --- | --- |
| Ingredient | Amount | Ingredient | Amount |
| Corn meal | ½Cup | Egg whites | 2 |
| Baking powder | 1 Tablespoon | Salt | ¼ Teaspoon |
| All-purpose flour | 2 Cups | Corn kernels | ½ Cup |
| Backed brown sugar | ¼ Cup | Fat-free milk | ¾ Cup |
Direction:
Thoroughly mix corn meal, baking powder, flour, salt and brown sugar in a bowl with a heavy metal wire whisk.
Whisk the egg whites with milk in another bowl.
Add the chopped apple and corn kernels and thoroughly whisk all the ingredients into a moist batter.
Use an ice cream scoop to put the batter into a greased muffin tin and make each cup ⅔ full.
Preheat oven to 425° and bake for 30 minutes or until golden.
If you want to know how to make delicious and crispy corn muffins step by step, check the video below:
2. Vegetable and Pasta Salad
Serves: 8
| | | | |
| --- | --- | --- | --- |
| Ingredient | Amount | Ingredient | Amount |
| Olive oil | ¼ Cup | Medium-sized uncooked shell pasta | 3 Cups |
| Lemon juice | 2 Tablespoons | Asparagus spears | 8 |
| Rice or red wine vinegar | 2 Tablespoons | Halved cherry tomatoes | 1 Cup |
| Dill weed | 2 Teaspoons | Sliced green peppers | 1 Cup |
| Cracked black pepper | To taste | Chopped green onions | 1 Cup |
Directions:
Put the olive oil, lemon juice, vinegar, dill weed and pepper in a bowl and whisk them well.
Cut the asparagus into ½-inch pieces and chop or slice other vegetables.
Fill a large pot to ¾ full with water and boil it.
Add the pasta and cook until it is tender.
Drain the pasta, and rinse it under cold water.
Put the asparagus in a small sauce pan, cover it with water and cook until it's tender crisp.
Drain the asparagus and rinse it under cold water.
Mix the ingredients and the dressing in a large bowl. Toss to mix evenly.
Cover the salad and refrigerate it until it is chilled.
Watch this video for another delicious grilled vegetable pasta salad healthy recipe:
3. Wild Rice Mushroom Soup
Serves: 4
| | | | |
| --- | --- | --- | --- |
| Ingredient | Amount | Ingredient | Amount |
| Chopped fresh white mushrooms | 1 ½ Cup | Low sodium sat-free Chicken Broth | 2 ½ Cups |
| Chopped white onion | 1/2 Cup | Fat-free half and half | 1 Cup |
| Chopped celery | ¼ Cup | Flour | 2 Tablespoons |
| White wine | ½ Cup | Dried thyme | ¼ Teaspoon |
| Chopped carrots | ¼ Cup | Olive oil | 1 Tablespoon |
| Cooked wild rice | 1 Cup | Black pepper | To Taste |
Directions:
Cook the wild rice.
Slice the mushrooms and chop the onion and celery.
Put the olive oil in a stock pot and bring it to medium heat.
Cook the onion and celeryuntil tender.
Add the mushrooms, wine and chicken broth, cover the pot and heat.
Mix half-and-half, thyme, flour, and pepper in a bowl, stir in the cooked rice and pour them into the stockpot with the vegetables.
Cook over medium heat and stir continually until it is thick and bubbly.
If you want to learn another simple recipe of tasty mushroom soup step by step, watch this video: